September 16, 2017
What A Happy Week!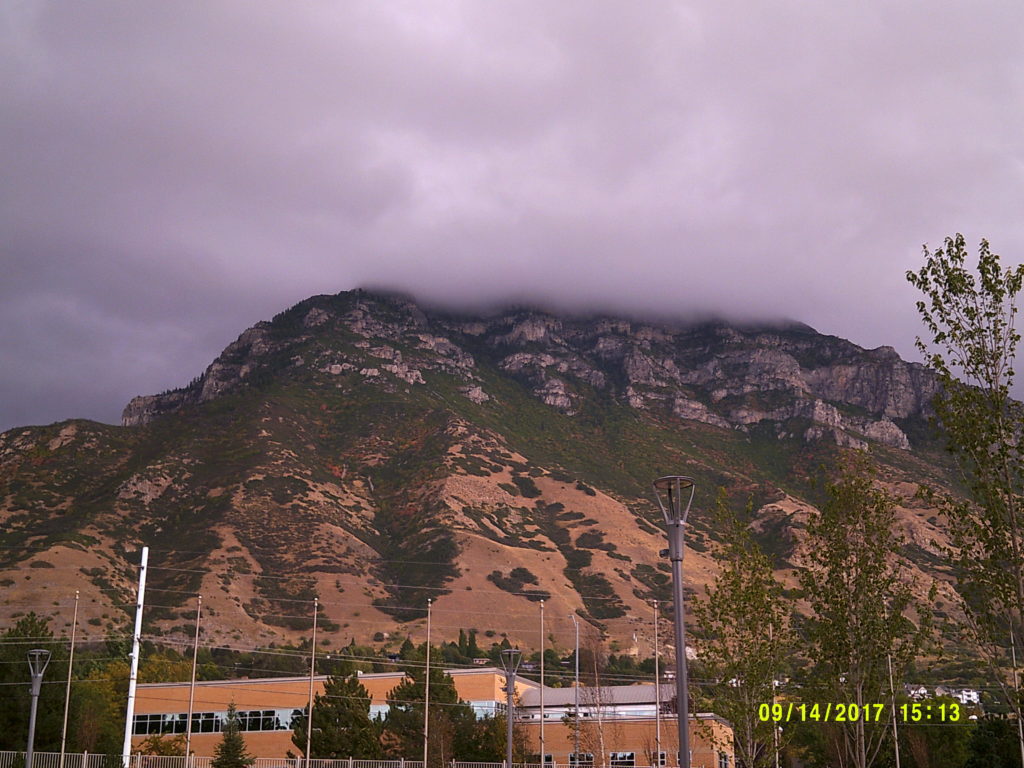 September 16, 2017
Hola!
This week has been a huge growth for me, it has been amazing.
A couple years ago I went to AFY with Ethan Price. It was super cool. AFY is Adventure For Youth, it is a week up in Idaho where we do cool stuff like white water rafting, zip lining, and it is really cool and a really spiritual experience too! In the cafeteria here at the CCM, I saw Sister Low! She was one of the girls in that AFY group, I believe she was the only one that had red hair from that trip. It was cool to talk to her. She is going on a mission to Tokyo, Japan, Japanese Speaking!! So awesome!!
For Sunday devotional we got to listen to a Chad Lewis! He was a football player back in the day and got his football team to the Superbowl! His talk was absolutely amazing. He said we must keep this fire alive. And also another cool phrase which is kind of not normal but I like it which is "We weren't born with silver spoons in our mouths, but we have the golden plates to feed the world His truth!" Also he said that the savior is kinder than I can imagine and more loving than I dare to believe.  It was a great devotional.
Elder Anderson (in a different district) left this week. But before he left he told his story. It was about his testimony of the power of the atonement. He had a surgery and he had an allergic reaction to one of the pain killers that they gave him. It debilitated him for a long time. After he got better, he went back into his old habits. But through the atonement, he was able to stop everything he was doing and come into the light. It was powerful. I got a picture with him. And if I remember correctly, part of what my Dad does is to try to stop those types of reactions from happening through helping doctors to save lives.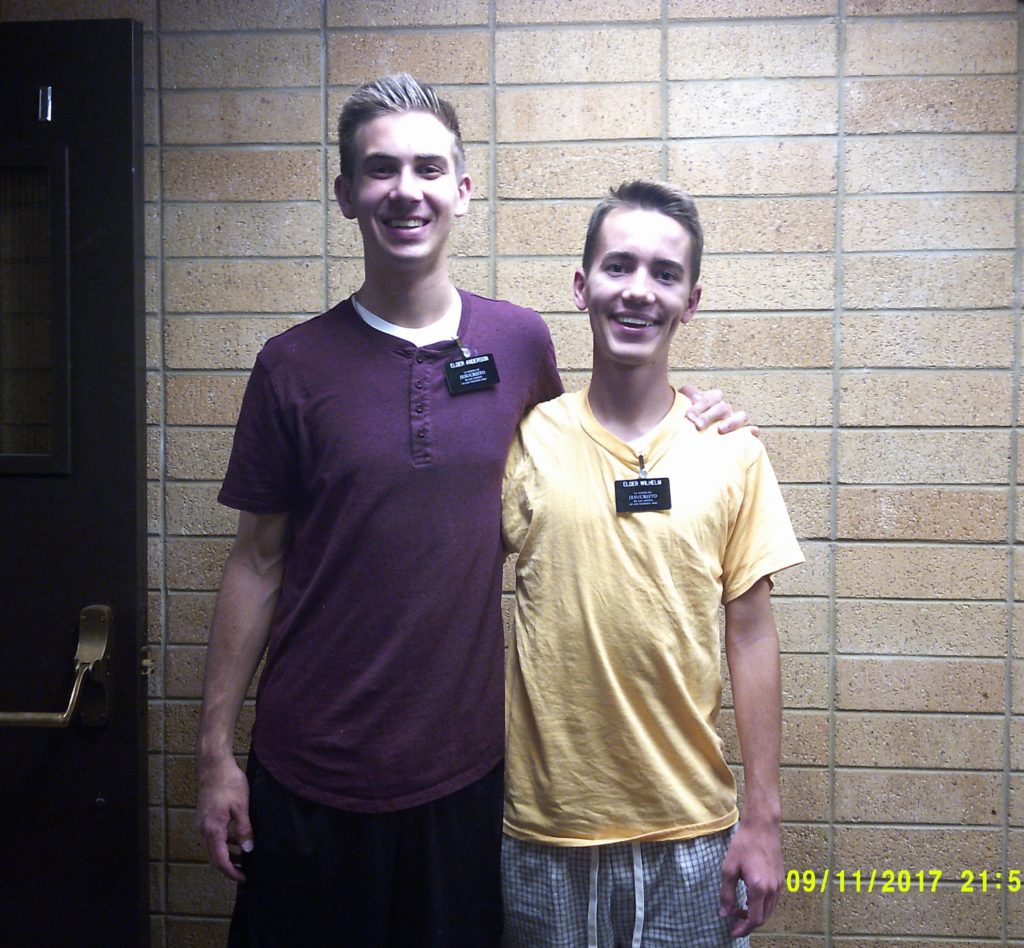 This week someone, not in our room, took my alarm clock. And after a long time of searching, I found it in the ac vent. We pulled it out after a lot of struggle and the alarm was set for 03:00. I am glad I found it. That same night, our neighbors' alarm clock was in our vent. Someone snuck into our room and put another one in our vent. I then realized that it was our neighbors, Elder Brown, who put their alarm clock in the vent through outside our room through the ceiling tiles. Elder Brown later apologized for doing that after he took my alarm clock again taking Elder Romero's keys while he was in the shower. But Elder Brown said he was sorry and wouldn't do it again. So that was an interesting experience for us. But I forgive him, it was funny for a little bit. But I am glad that my alarm clock is safe and sound now. 😀
This was our second week of teaching our TRC Investigator Ernesto. It was cool teaching him. We had such a spiritual experience helping come closer to christ through helping him read the scriptures and Understand the atonement of Christ. He gave us his email as well so we could stay in contact with him.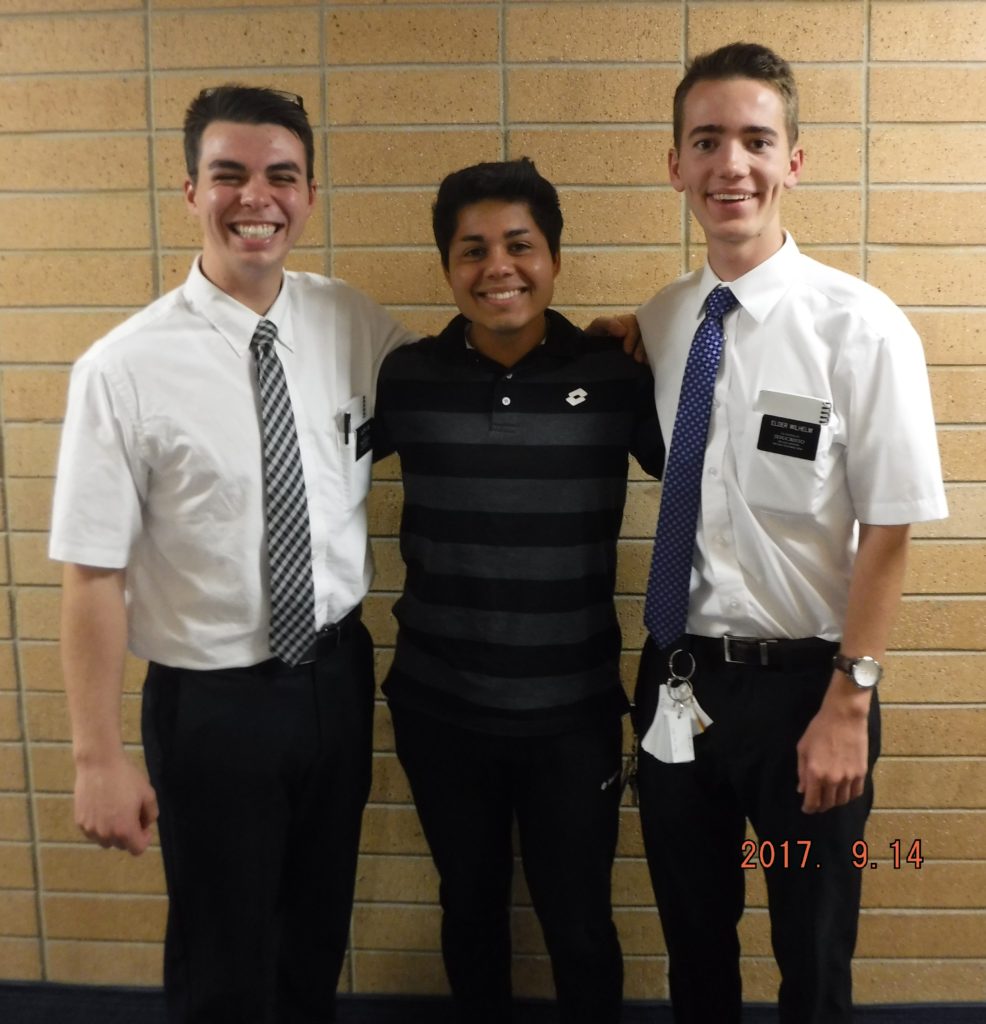 So on Friday! After we studied imperfect/preterit for quite a while Elder Urie and Elder Romero checked their email. They got their flight plans! Elder Urie is leaving for my same mission Ecuador Guayaquil Norte en la 25 de Septiembre at 12:00am/00:00! Elder Romero is leaving for Paraguay at 04:30 that same day! I was anxious to check my email and I got my flight plans as well! I am leaving for the same flight as Elder Urie at 00:00 on the 25th! Our actual flight leaves at 08:00, so we will have some time at the airport. I am glad everything went well on the visa side. I get my passport and visa as I depart from the CCM.
I have also grown a lot this week spiritually mentally. I had a lot of shifts of mental thinking. I didn't realize it but I was trying to practice learning Spanish the way I learn programming which is to take what I know and to try to create creative sentences with it based on the rules I know. Elder Urie was telling me that Spanish is not that same way. People have to understand what you are saying. So learn how to say everything first and well and then once I have an advanced understand of Spanish, then I can be creative and artistic with my creativity in Spanish. So that has helped me a ton in progressing faster and better in Spanish. I have memorized the First Vision, the missionary invitation, the baptismal invitation, and part of the scripture 1 Nefi 3:7, all in Español! As I memorize more and more things, I am getting more comfortable with Spanish.
 It is also crazy how much I feel the spirit here. I feel that I am getting closer to God every day and I am listening to his promptings more and more. I love my companions and I am definitely going to miss them, past this up coming week. I still cannot believe that I have roughly a week left here at the MTC.
Oh and the leaves are changing colors here. Like orange and red instead of the dead color of the Phoenix trees. The weather here is absolutely amazing.
Until next time!
Elder Wilhelm